Muxwave Transparent LED
Holographic Transparent
LED Display

...
As the core distributor for Muxwave Transparent LED, iGotcha Media can create a unique, high-quality, high-performance, fully
integrated brand experience
.
Founded in 2012, Shenzhen Muxwave Technology Co., Ltd. is a national high-tech enterprise engaged in developing, designing, and selling high-performance digital-analog hybrid integrated circuits. Its products are widely used in urban landscape lighting, smart homes, smart charging, security communications, industrial control, commercial display and other consumer electronics applications. Muxwave's philosophy of independent innovation, technology first, and continuous improvement has continued to provide customers with various high-quality, high-performance products and solutions.
Muxwave has invested in establishing a wholly-owned intelligent manufacturing enterprise integrating chip packaging, SMD production, and holographic LED R&D and production. It serves high-end customers by providing unique, high-quality, high-performance holographic LED products and solutions that integrate light, transparency, thin, smart technology and more.
Its transparent technology is a game changer in the industry. Without a structural skeleton in the middle of the screen, this provides high visual transparency at 90% when mounted onto glass.
Professional aesthetic design, thin and beautiful. The weight is only 6 kg per square metre.
Standard modules can be bent, cut, and used flexibly— Muxwave and iGotcha Media are the best partners for curved glass and special-shaped screens.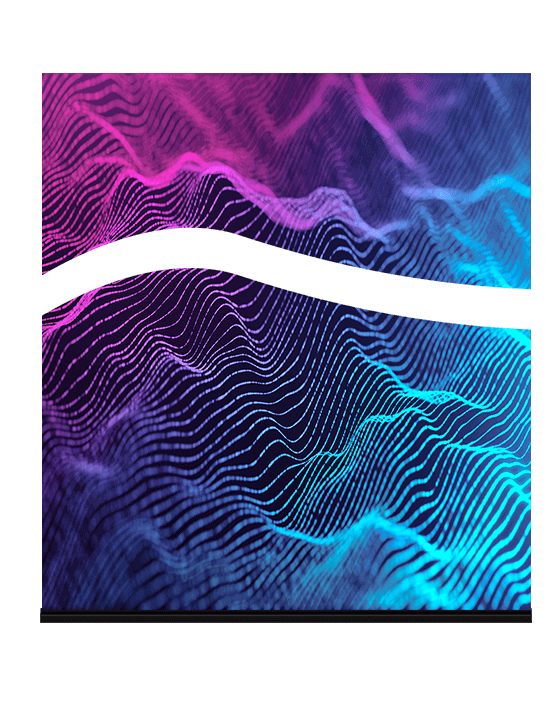 Screen thickness is less than 2mm, which can be a seamless surface mount—mounted on transparent glass.
Ultra-clear and ultra-thin, high transparency and high-temperature resistant premium materials are used. The light board is perfectly designed to easily achieve up to 80% permeability. With the overall mounting without a structural skeleton, the screen body can be spliced left and right, up and down, and achieve a display height or width of 2.4-3 meters: commercial windows, glass curtain walls, and other indoor and outdoor indoor and outdoor scenes.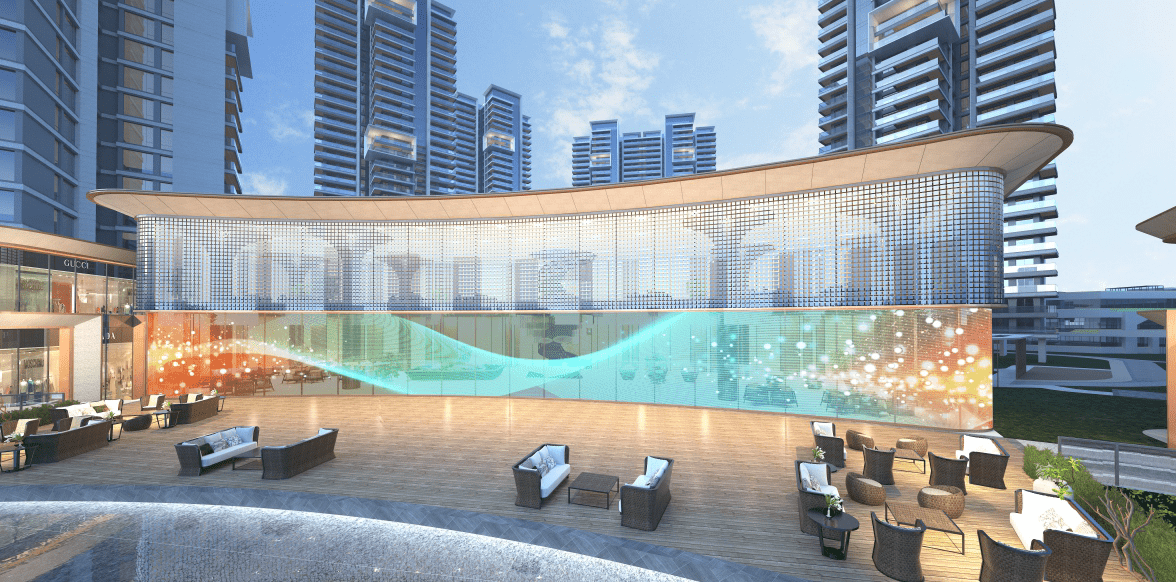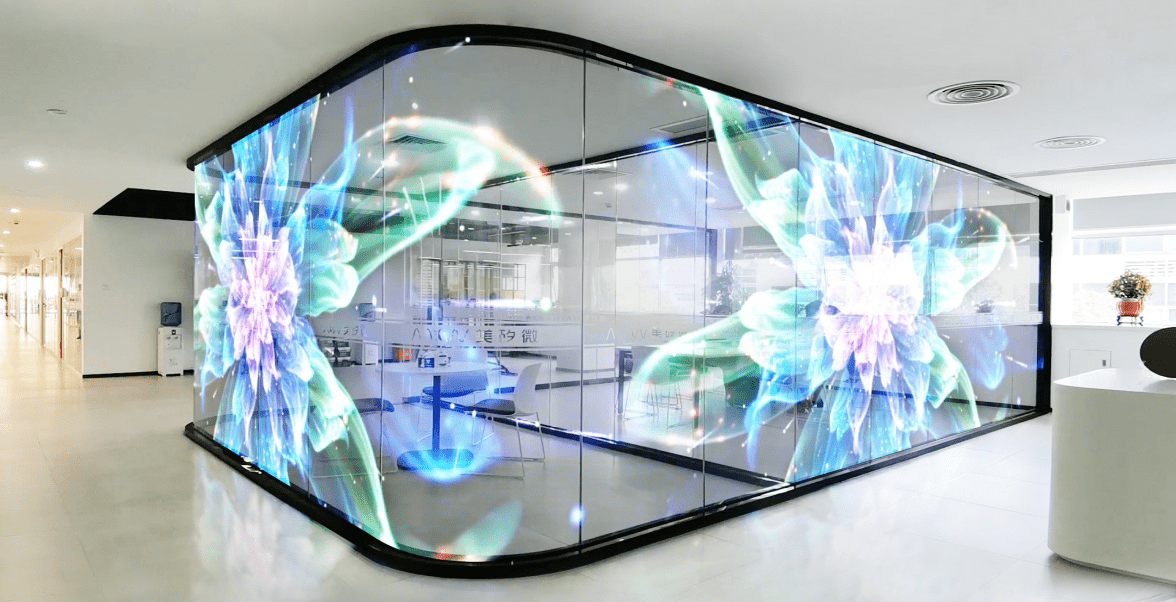 The product is lightweight and easy to install for retail applications, stage performance, door curtains show, and other advertising scenes.
Muxwave has another design for LED posters, which is movable and detachable. Display modules can be increased or decreased at any time according to the usage environment like exhibition booth, stage and other scenarios.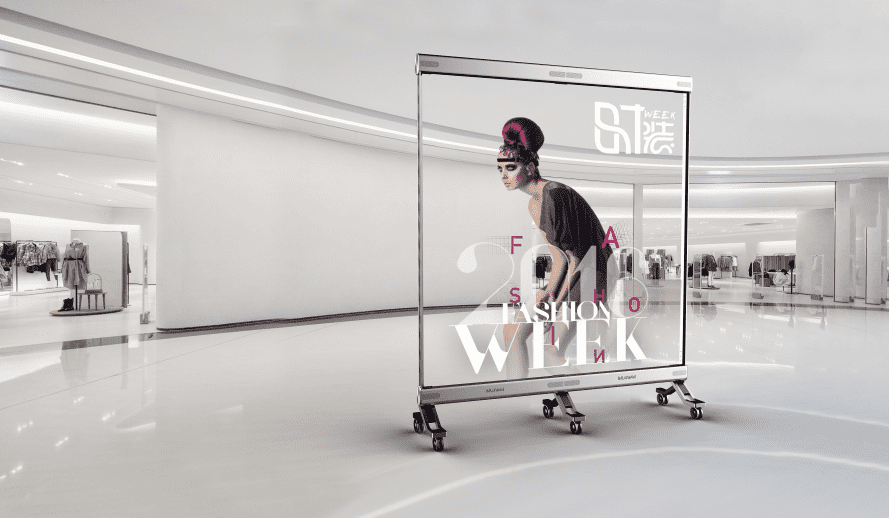 Model
M3
M6
Pixel Pitch (mm)
P3.91/P3.91
P6.25/P6.25
Visual Transparency
80%
90%
Pixel Density (dot / m²)
65536
25600
Cabinet Size (H×W mm)
1000×250 \ 1200×250
1500×400
Cabinet Resolution(dot)
256×64 \ 300X64
240×64
Brightness
≥ 4000 (cd/ m²)
≥ 5000 (cd/ m²)
Weight (Kg / ㎡)
6
5
Package Form
Light driver integrated package
Scan Mode
Single point single control, static drive
LED Lifespan
≥ 100,000.00 hours
Grayscale
65536(16bit)
Maximum Power Consumption (w / m²)
800
Average Power Consumption (w / m²)
200
LED Controller
Synchronous/Asynchronous
Input Current
AC100~240V 50/60 Hz
Module Working Current
DC 4.2V ± 0.2V
For more information on this Muxwave transparent technology, download our brochure below.