Food Service
Reimagine the
dining experience
Reimagine
the dining
experience

...
Elevated dining experiences
.
Foodservice brands must capture a customer's attention and imagination by creating engaging integrated brand experiences. Immersing customers with engaging digital experiences increase brand visibility, engagement, and creates emotional connections with customers. Connecting with customers has changed drastically, and QSR brands need to evolve.
Foodservice brands need to consider how customers will experience their brand at-home, on-the-go, and in-store. With an increased number of touchpoints outside of the in-store experience, foodservice brands need to work twice as hard to regain customer loyalty in a post-pandemic era and truly re-think the customer experience.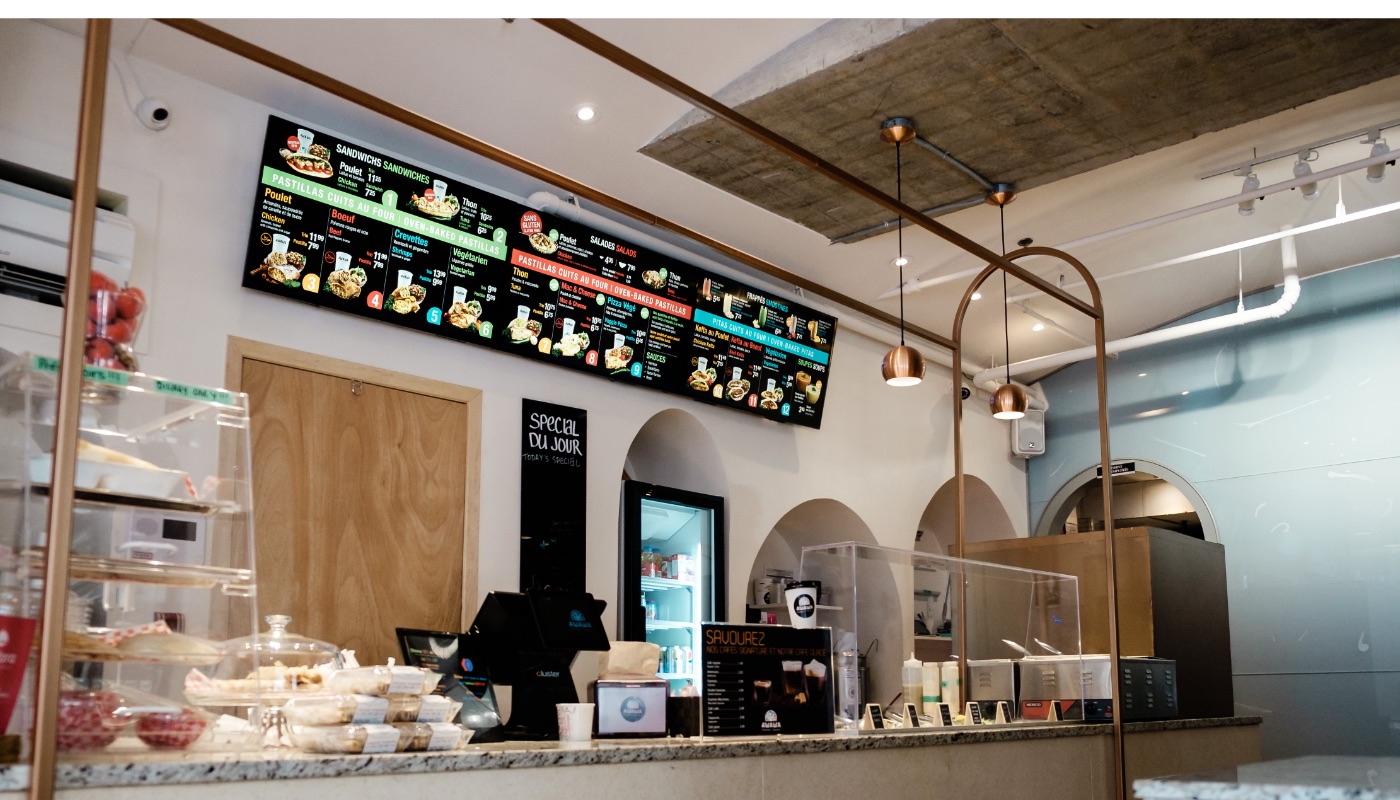 Innovate your restaurant
.
Digital menu boards, ordering kiosks, mobile and tablet integration, and digital signage are just a few digital touchpoints foodservice brands need to consider and reimagine how they're being used. For instance, touchscreen ordering will be replaced with a mobile app or gesture-based kiosk, digital signage can be used for order queueing, mobile apps can create immersive experiences at-home, on-the-go, and in-store by leveraging gamification and augmented reality (AR), and digital menu boards can improve communication and provide flexibility. They can upsell and cross-sell products, simplify the selection process, and provide brand and aspirational content.