Health & Wellness
Delivering personalized
and flexible
solutions

...
The post-pandemic "new normal" is making 83% of Canadian consumers restrict their shopping habits due to growing health concerns. Our creative and strategy team is rigorously helping brands re-engage their consumers with the new technology-powered Health and Wellness System. These solutions are designed to provide a unique shopping experience whilst enabling safety and convenience at each step – for both consumers and frontline staff.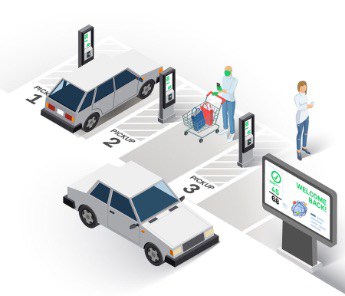 Drive-in/pick up kiosk


Curbside employee app


Dynamic curbside signage


Customer line queue app



Curbside employee app



Curbside alerts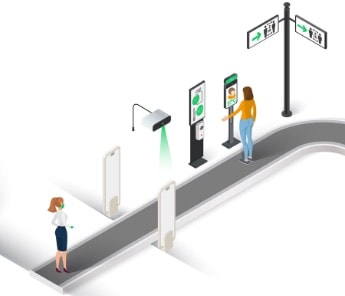 NFC security gates


People counter


Digital sanitization station


Directional signage


Antimicrobial touch surfaces


Dynamic digital signage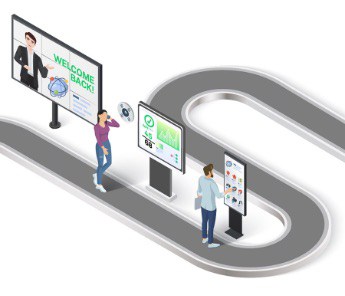 Dynamic digital signage



Occupancy sensors/counters


Queue management system


Interactive touch screens


Antimicrobial touch surfaces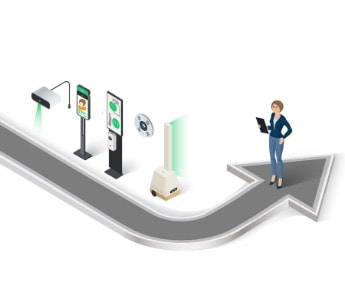 Back-of-store
operations hub
.
Traffic monitoring


Thermal detection station


Digital sanitization station


Occupancy sensors


Sanitizing robots



Safety management apps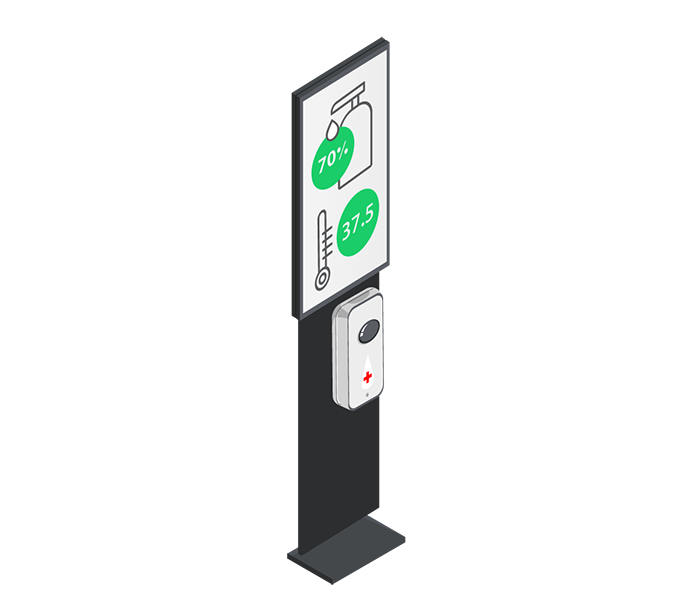 Integrate touchless hand sanitization stations at all of your entrances to foster customer and employee safety. These kiosks include digital displays that allow brands to share health and safety tips, advertising content and more.
Empower frontline staff with mobile tools to efficiently service customers. With barrier-free customer curbside pick-up, you can reduce face-to-face communications, while increasing order accuracy. Centralize operational communication, integrate instant messaging, team collaboration and link it all to your online web system or other in-store experiences. This fully integrated solution connects key touchpoints for staff and customers alike, ensuring a seamless experience.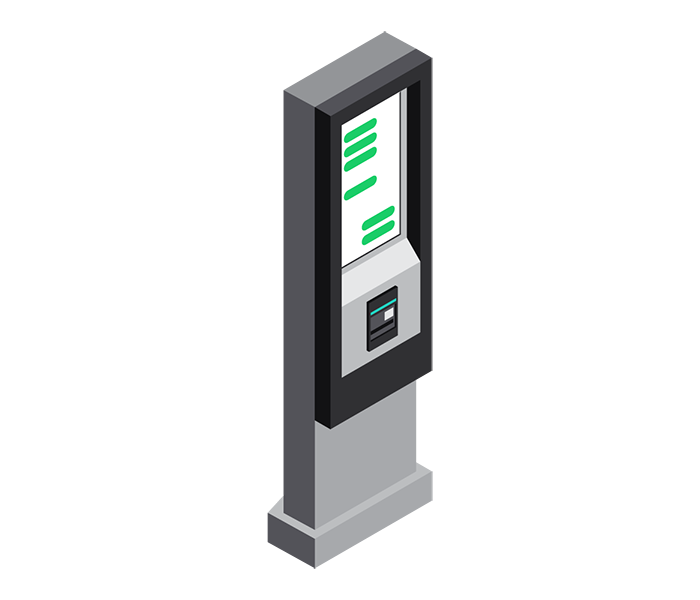 Our drive-in pick-up kiosks offer an automated process, that eliminates customer wait times. Create a seamless experience for customers and staff, with the multi-user configuration, you can serve up to seven customers at once! Streamline your delivery, pick-up, drive-up and walk-ups with simultaneous loading and retrieval. These kiosks can stand-alone or be an extension of your building.
Alleviate customer friction points by providing customers with approximate wait times prior to entering the store. This digital signage can promote specials, advertise community events, fundraisers, and provide changes or updates to your inventory. With the ability to make instant changes, digital signs allow you to make personalized updates in real-time.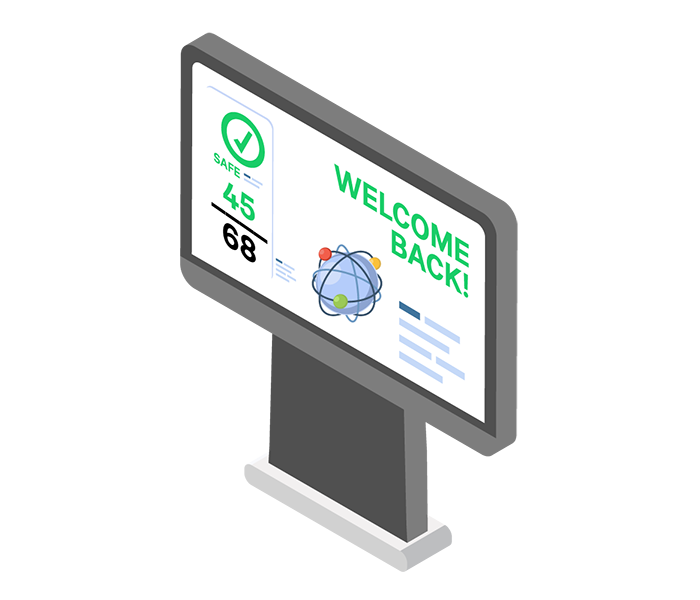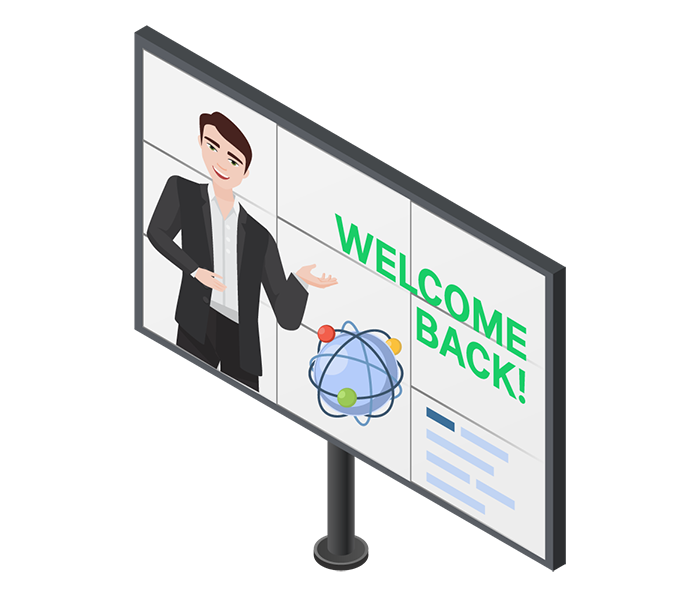 Queue your customers remotely by providing them with notifications, SMS, or link it to your dynamic signage when it is their turn to enter the store. The cloud-managed portal provides a simple, secure and convenient platform.
Digitalize your traffic counter by using 3D sensors that determine the number of people entering and exiting your establishment by using heat light detection. Gather information from multiple entrances and exits, connect and use data from NFC security gates. The traffic counter can be linked to your digital signage, or hand sanitation kiosk.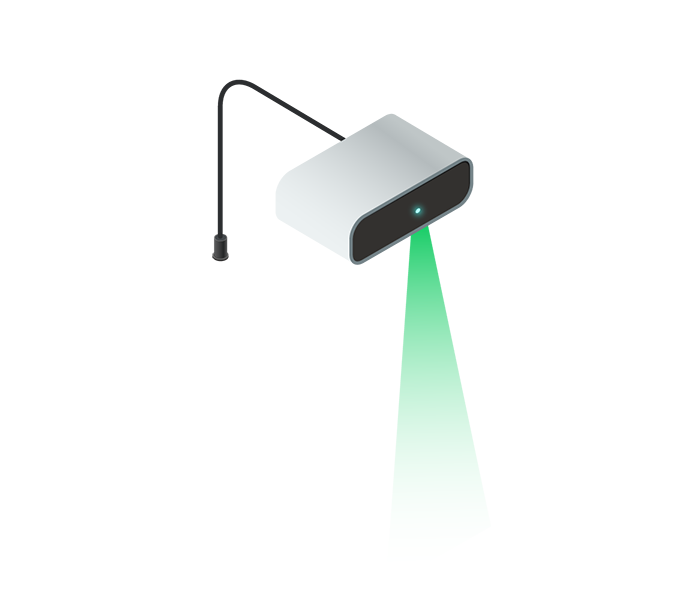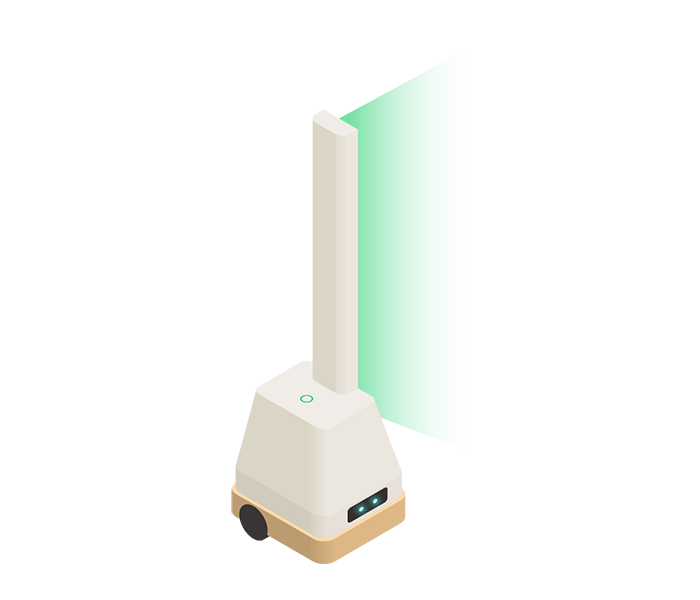 Used in hundreds of hospitals, these sanitizing robots have intense pathogen killing power. The xenon light covers the germicidal spectrum for fast disinfection. The simple user interface provides cloud-based reporting.
Antimicrobial touch
interfaces
.
The microbe shield is applied directly, and permanently, to almost any surface. It remains in place, and active even after multiple washes. The microbes do not migrate from the surface onto the skin or dissipate over time.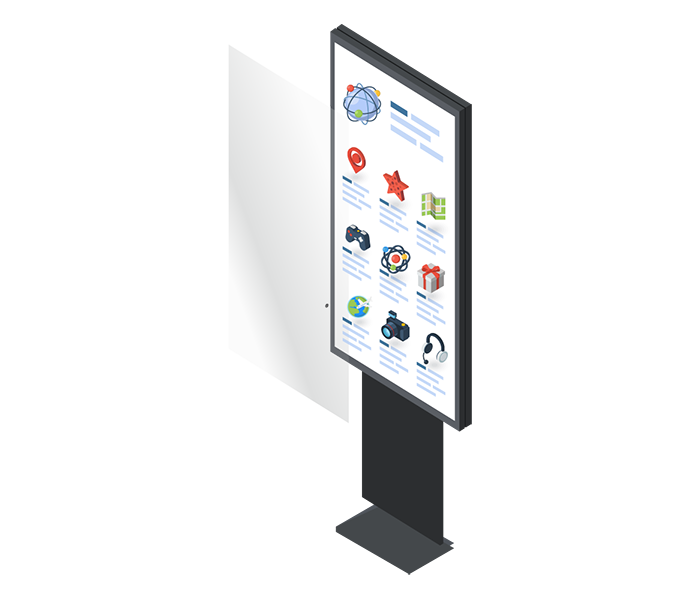 Multi-technology sensors with all-digital architecture monitor traffic flow and congestion. Self-adjusting, ceiling or wall mount, occupancy sensors provide 360-degree, 1000 square-foot coverage. Integrate occupancy information with your digital signage and queue management screens.
A simple, flexible and convenient solution that replaces printed directional signs allowing for quick content updates.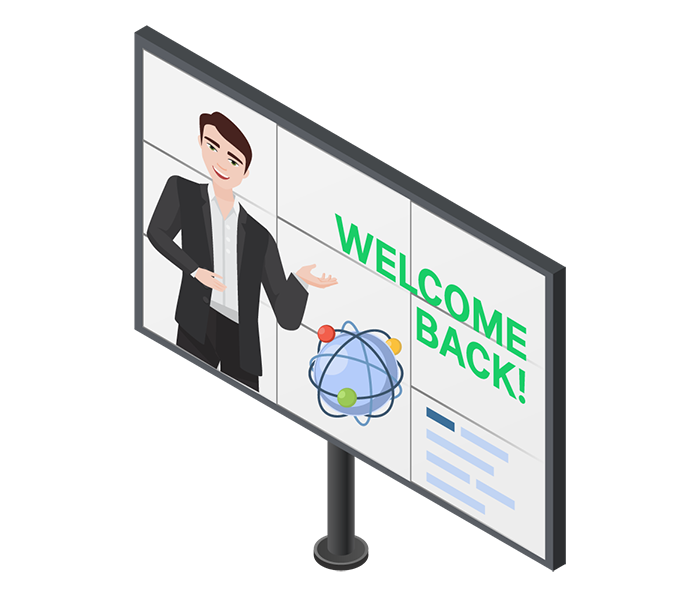 This contactless, automated kiosk is able to provide private one-on-one body temperatures upon entry. This technology connects with all entry points including entry gates and turnstile access providing verbal warnings, success messages, or even use a LED traffic light system. Brands are able to set temperature thresholds, and even opt for facial recognition integration.
Book a free consultation
.