Finance
Integrated banking
experiences
Integrated
banking
experiences

...
Build long-lasting bonds
.
Banks and financial brands must work harder to earn consumer trust and maintain long-lasting relationships. As physical branches struggle to remain relevant and draw customers in, the importance of human interaction through emotional connections is becoming more and more difficult to sustain. This has disrupted the banking industry completely. Banks and other financial institutions must find ways to tell richer stories and remove customer friction points. By delivering a fully integrated brand experience, financial institutions can connect with customers, capture their attention, deliver two-way engagement, and convert customers into brand advocates.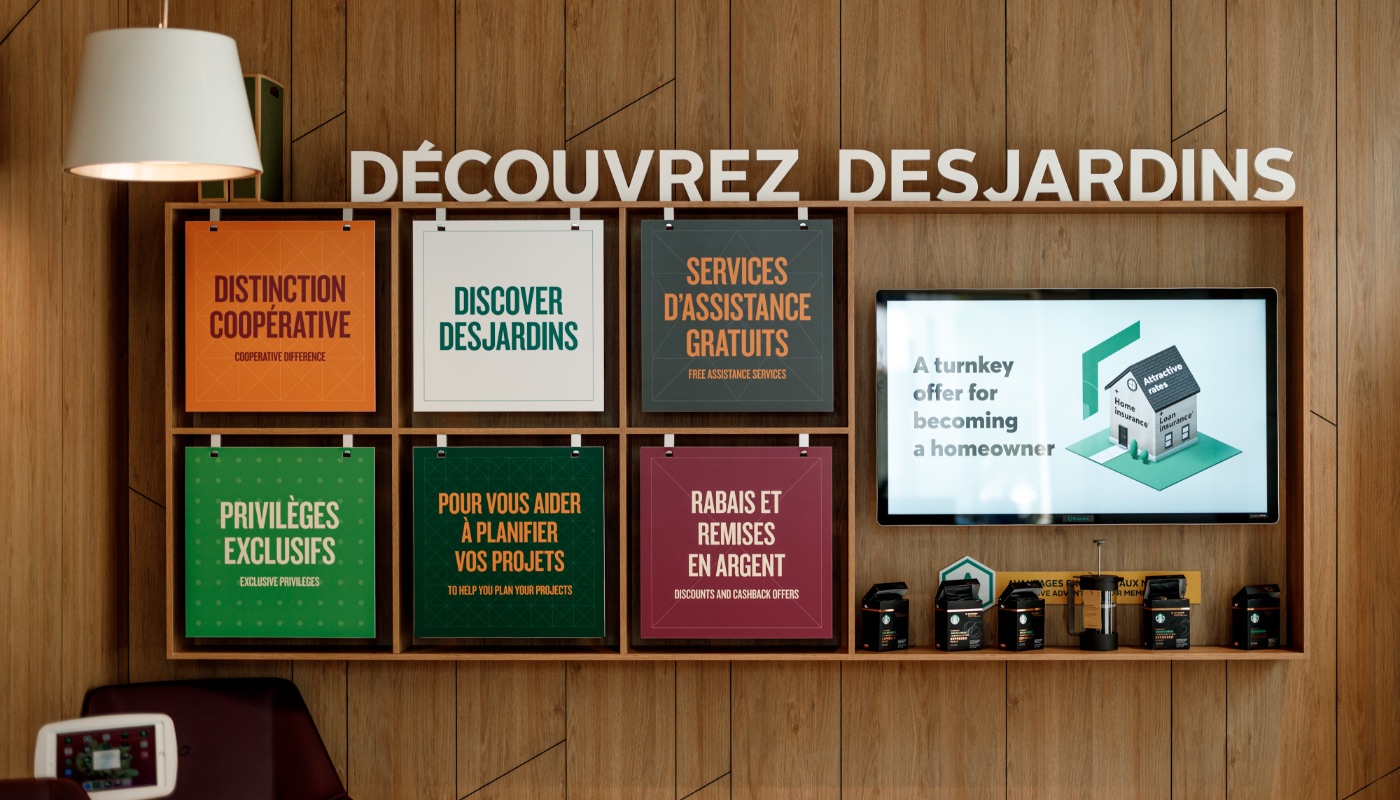 With external disruptions like fintech, big data, economic and political factors, and other innovative technologies like AI, robots, and more, and internal disruptors like key decision-makers who may be averse to embracing digital, banks must recognize digital transformation is essential for their survival. Banks must deliver on unmet customer needs and truly embrace digital innovation while still maintaining human connections. Customers are looking for an organization they can trust but can also meet their needs both in-branch and at-home. By offering services as a mobile application, mobile wallet, online banking, in-branch appointments, and now virtual appointments, banks can ensure they are internally aligned, connected, and providing the best service for their consumers. With the integration of technology that can assist consumers on-the-go and at-home, banks must remember the importance of digital innovation in-branch.