Moose Knuckles
Integrated
retail
brand
experience

.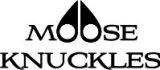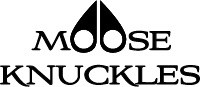 As part of a significant retail store expansion, Canadian Outerwear Brand Moose Knuckles partnered with iGotcha Media to deliver integrated retail brand experiences at their premium flagship locations. Moose Knuckles known for its rebellious attitudes, brazen branding, and high-luxury products, wanted to deliver something truly unique that made a real statement. We created a beautiful storefront window experience with the first LG 14mm pitch Transparent LED Film deployment in Canada.
Moose Knuckles wanted to create an impactful, integrated digital experience for their new flagship locations. iGotcha Media established a digital experience strategy and designed, deployed, and installed this unique experience. This storefront window experience provides complete transparency into the store with stunning content that comes to life on a unique canvas creating an engaging experience. The rich content blends beautiful photography, fashion video, and custom motion graphics animation we created specifically for this medium.
The Vancouver Moose Knuckles store at CF Pacific Centre is a 2,580-square-foot space with the first-ever LG 14mm Transparent LED Film deployment in Canada. A 98" portrait 4K LED screen sits in the opposite window. Content is synchronized across the two screens to create an extended canvas. The experience stops Mall visitors in their tracks as they pass the store. It attracts consumers into the store and helps Moose Knuckles engage them with branded content, lifestyle video, and rich motion graphics animation.