Melanie Lyne
In-store digital
experience

.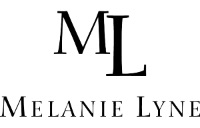 Laura Canada sought the expertise of iGotcha Media to implement digital signage solutions in their newly renovated Melanie Lyne stores across an ever-increasing number of locations throughout Canada.
Starting in summer 2018 through to summer 2019 and beyond, the clothing brand has been fully redesigning its retail stores and strengthening its Canadian presence. iGotcha Media's digital signage solution helps complement the new look of their stores and provides an exceptional, modern and interactive shopping experience to customers.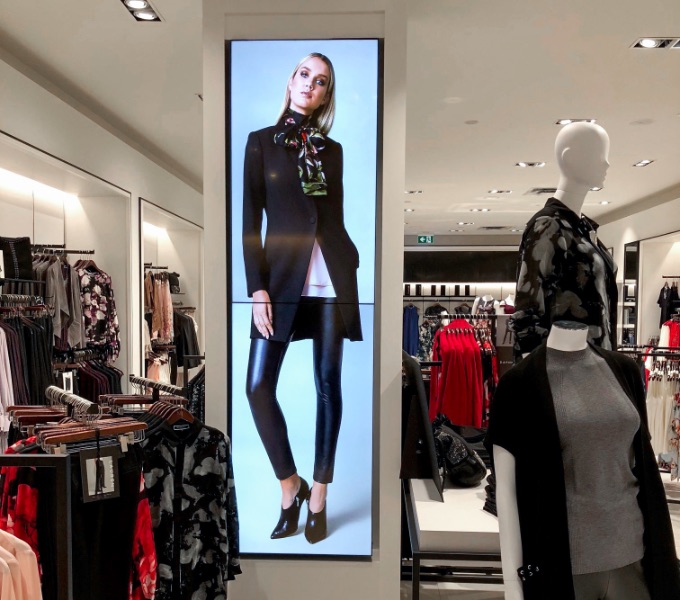 iGotcha Media implemented digital signage solutions in several key areas of the Melanie Lyne stores. The content deployed on their digital signs is created by Melanie Lyne's talented graphic designers and deployed or scheduled using our easy-to-use, online, proprietary, content management system, iGotcha Signage. Our CMS monitors each stores' media players and enables our attentive technical support team to proactively and remotely troubleshoot installations and resolve any potential issues before they arise.
A 98" portrait screen is elegantly installed, depending on the design of the store, in the front window or entrance, in order to grasp shoppers' attention and drive traffic into the space. This digital display features engaging campaigns and highlights their newest collections to increase sales and brand awareness.
A 46" touchscreen is gracefully deployed near the fitting rooms to create an innovative and interactive experience for users. This screen was integrated with Projected Capacitive Technology (PCAP), which provides users with an extremely responsive interactive display. This screen enabled users to browse products on our client's website and order the correct size, colour or product without needing to wait for assistance. When not in use, the screens displays Melanie Lyne's original content, providing clients with an immersive brand experience.
Additionally, three 55" landscape screens, designed with an ultra-narrow 3.5mm bezel, were installed to form a smart and sophisticated landscape video wall in the main area of the store. To complement the other installations, two 55" portrait screens were installed in the rear of the store to form a sleek and stylish digital signage column. These installations display Melanie Lyne's campaigns, sales and promotions as a means to influence purchasing behaviour.
iGotcha Media also implemented digital signs in the Laura Canada head office located in Laval. The company wanted to be able to test its campaigns on a digital display before updating the content in-store. Our team carefully installed a 43" screen to ensure that they could effectively preview the content created by the Melanie Lyne marketing team. Our proprietary digital signage software enables them to seamlessly schedule, deploy and manage their digital campaign content across their growing network of nationwide retail locations.