Cirque du Soleil
Extravagant
immersive experiences

.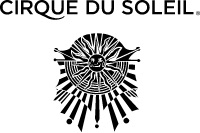 As the digital signage partner for Montreal-based entertainment company Cirque du Soleil, we provided a fully integrated experience for the global contemporary circus production of Allegria, Amaluna, Kooza, Kurios, Luzia, and Totem. Our solutions empowered Cirque du Soleil to easily update and engage guests by creating unique content, pre-generated audio calls, music, and more to create seamless experiences at every touchpoint.
Cirque du Soleil sought a customized solution that would centralize their digital signage content and would be easily transportable as the team travels the globe. Initial brainstorming led to several solutions that allowed users to interact with digital elements while in the Cirque tent.
Our team of skilled experts puts together a turnkey digital signage solution with a fully customized and scalable software solution, offering them the right level of control. The content was modified according to the time of the day and the show's narrative before the show, during the intermission, and after the show. The screens created an immersive experience allowing guests to view the show from front-of-house, and enabled employees to easily and instantly update the digital content.
iGotcha Media also created interactive and immersive experiences. An interactive mirror allowed users to face swap with interactive projections and an interactive table in the VIP lounge transformed the dining experience into a performance.